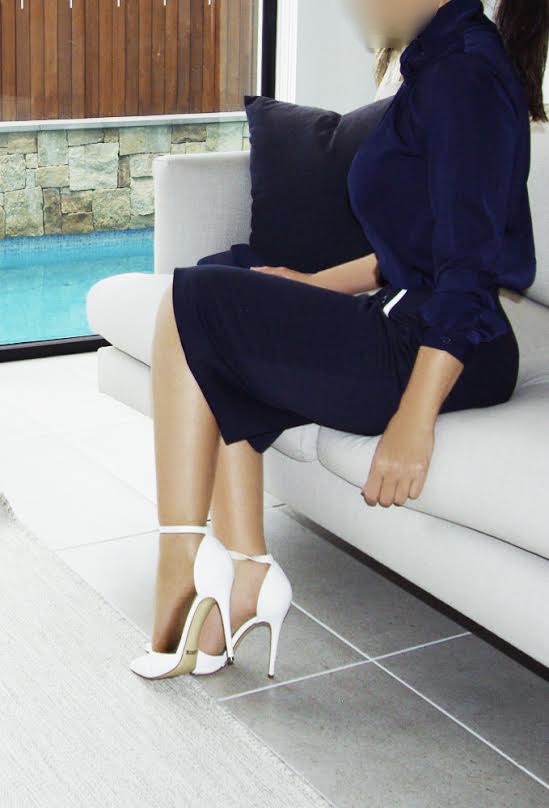 Melbourne Independent Escort
As an elite Independent warm, caring, Melbourne private escort, I believe I must delight you, Inspire you, and create experiences that you will remember for long to come.
To me exceptional companionship is about more than beauty and appearances. It's a combination of inner and outer beauty, Integrity and personality, Intelligence and eloquence. Unique In the way that one combines playfullness with sensuality, humour with Intelligence, beauty with personality and service with Integrity.
My laugh will make you smile, my touch will make you shiver, and my warmth will make you warm inside. My services are very personal. I'm like a girlfriend to you. Someone you can confide in and over time trust.
I strive to build long lasting and mutually rewarding experiences. Elegance, exquisite manners, sweetness, GSH, and sophistication define me as a glamorous high class escort in Melbourne Australia. I am reserved for the most selective and refined gentleman. Let me take the time to discover your desires and expectations and play a part In creating the mesmerising GFE experience your looking for. For It Is not about the hours and seconds you can count, but those you forget too..
I can't wait to meet you and make this moment a unique burst of mutual pleasure with everything a man could desire. I am sure these pure moments of Intimacy will remain one of your best memories. Together we will provide the Illusion, the fantasy of perfection, we will run away directly to an exciting adventure.
I understand It can be nerve wracking making the first contact with your date, I'm experienced in making it easy for you, so your in good hands.
Lets chat soon.
Eva.
Mature escorts.
Private escorts.
Independent escorts.
Melbourne escorts.
Sydney escorts.
Adelaide escorts.
Hobart escorts.
Canberra escorts.
Brisbane escorts.
Perth escorts.
Bangkok escorts.
Singapore escorts.
---
Name: Eva Mcstar
Main City: Melbourne, Victoria
Sex: Female
Sex Preference: Straight
Body Type: Curvy
Height: 5' 7"
Race/Ethnic: Australian
Age: 40
Availability: Outcalls
1st Language: English
Eye Color: Green
Hair Color: Brunette
Hair Type: Straight
Hair Length: Mid-Back
Body Piercings: None
Breast Implants: No
Smokes?: No
Porn Star?: No
Likes: Gifts, Generous clients, Good hygiene, Executive/senior manager clients, Mature, respectful gentlemen, Sense of humor, Sophistication, Successful businessmen, Good wines, Champagne, Fine dining, Gentlemen over 30 years old, Well-groomed, Punctual
Dislikes: Bad breath, Poor hygeine, Aggressiveness, Rude behavior, Clients who are late, Personal questions, Bad attitude, Body odor, Unshowered guests, Strong cologne, Bad manners, Arrogance
Accept Credit Cards: Cash only
Available to: Men
Fly me to you: Adelaide escort- Sydney escort- Perth escort- Brisbane escort- Hobart escort - Canberra escort.
International Private Escort: Bangkok - Singapore. I'm in Bangkok twice a year, March and July, pre bookings a must.
Fly me to you: Hong Kong - Singapore - Bangkok - London